Find the next dates here and get to know our team personally!
You can also test our unique technology live here and see for yourself in a practical environment.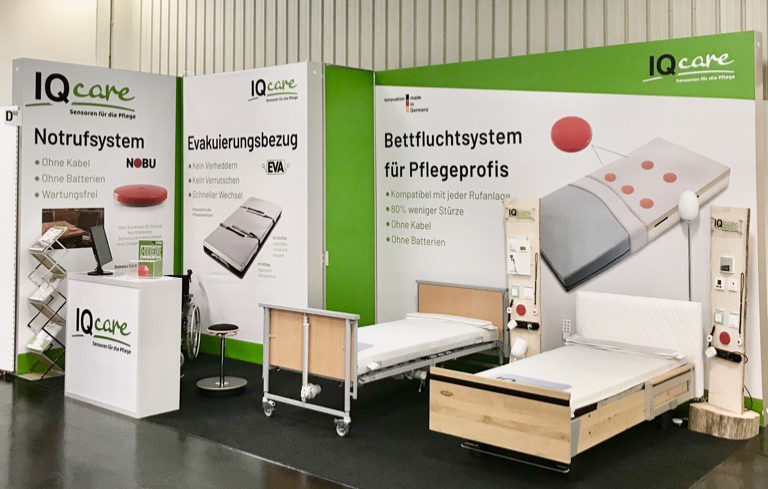 Elderly Care Fair 2023
Our trade fair stand at the leading nursing trade fair in Nuremberg in April 2023 to present our bed escape and assistance systems.
Don't have time for any of the appointments?
No problem! Request an appointment here in our showroom (Heerstr. 5, 58540 Meinerzhagen) and we will be happy to take the time for you.
When sending my message via "Send", I confirm that I have read the data protection declaration . I agree that my details for contact and queries will be stored permanently. Note: This consent can be revoked at any time by sending an email to info@iqfy.de .