a brand of IQfy GmbH
Alarm and emergency call systems for significantly more security and relief in care.
Made in Germany.
Find the care solution that suits your situation!
Simply in 3 steps.
Choose the receiver, transmitter and accessories in steps 1 to 3.
Put the products in the shopping cart.
Order directly from us as the manufacturer to guarantee fast delivery and be able to use the home emergency call immediately.
1. Select your recipient
How would you like to receive the emergency call?
Local:
Mobile home emergency call NAVI GO - for flexible use at any socket. It informs you with acoustic and visual signals about your relatives' emergency call, provided they are within a physical proximity of up to 40 m (radio range).
Anywhere, even on the go:
Home emergency call SAFEhome LTE/5G: Receive emergency calls directly to your smartphone. You can receive alarms anywhere and at any time and forward them to up to eight people. Convenient configuration via app. Secure alarm monitoring made easy!
You can find more information in the comparison of our home emergency call systems
Regular price

Sale price

169,00 €

Unit price

per

Regular price

Sale price

299,00 €

Unit price

per
2. Select an emergency call transmitter for the person in need of care
How should your relative be able to draw attention to themselves?
The NOBU emergency call button is battery-free and maintenance-free. The emergency call is triggered by pressing it. Reliable help at the push of a button! You can connect up to eight emergency call buttons to your home emergency call.
The NOBU GO emergency call watch is waterproof and, thanks to the hygienic plastic bracelet, is the perfect everyday companion for those in need of care.
The NOBU GO emergency call chain with integrated strangulation protection offers an alternative and equally waterproof and safe option for alerting.

A combination of our transmitters increases safety for the person in need of care.
Regular price

Sale price

129,00 €

Unit price

per

Regular price

Sale price

169,00 €

Unit price

per

Regular price

Sale price

159,00 €

Unit price

per
🎉 Thank you very much for your trust in our products! 🎉
You give yourself and your loved ones more self-determination and security.
3. Use accessories for even more safety and quality of life
Products that further improve everyday care - for you and your loved ones!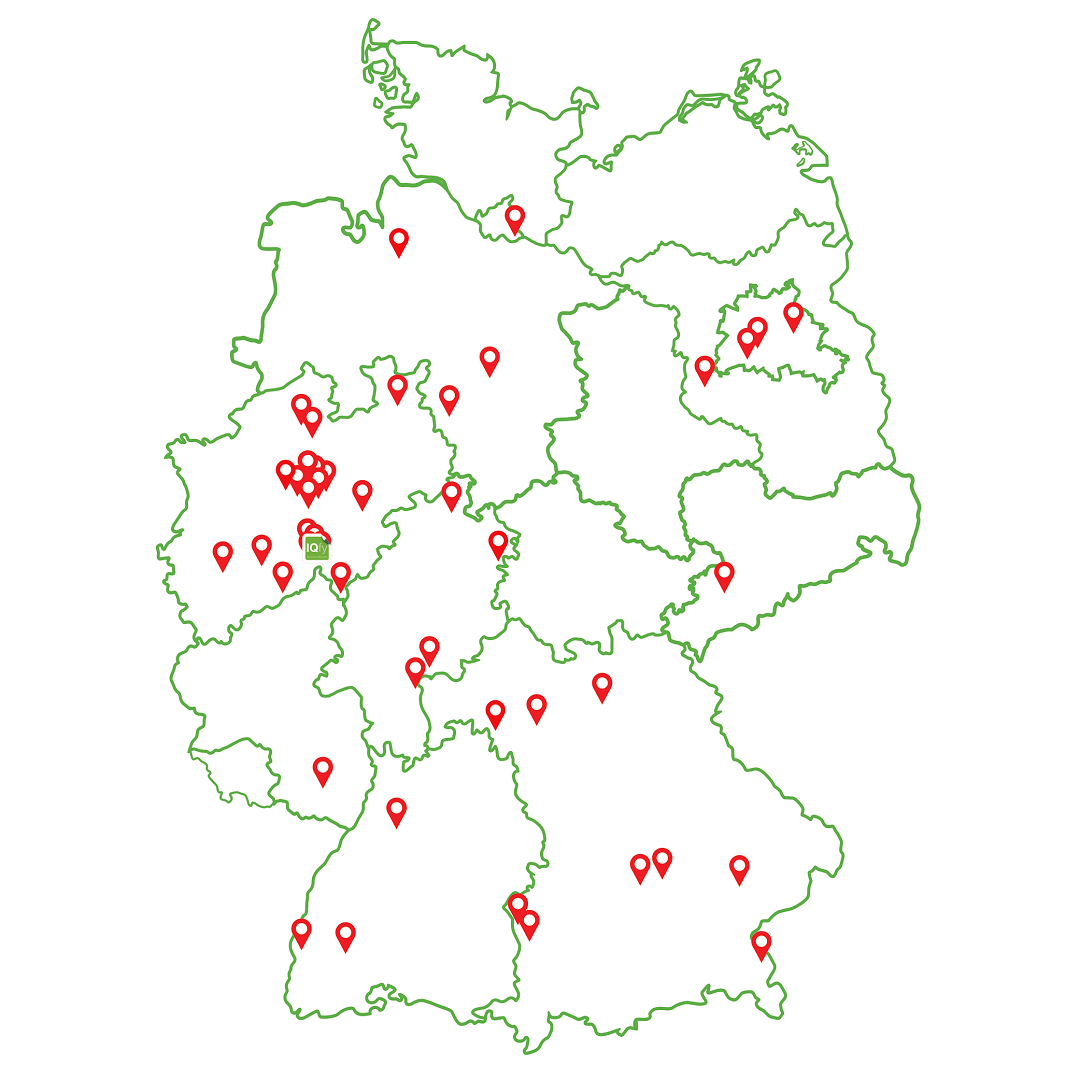 Exhibitions and references
Would you like to experience and test our products live?
Then visit us or one of our partner companies.
To the location finder
Haven't found what you're looking for yet?
When sending my message via "Send", I confirm that I have read the data protection declaration . I agree that my details for contact and queries will be stored permanently. Note: This consent can be revoked at any time by sending an email to info@iqfy.de .